At CBHS we help you manage your health challenges. We believe in offering you the services, support and tools you need to live your best life.
Our Better Living Programs are available to support eligible members towards a healthier lifestyle. Each Better Living Program is subject to its own eligibility criteria.
Contact us for more information and to confirm your eligibility for a program.
We want you to use it
Whether you have Hospital or Extras, or both, there are lots of different ways you can use your cover to help you stay healthy and well.
Keeping an eye on your vision
Vision is an amazing sense worth protecting. Around 90% of all blindness and vision impairment in Australia is preventable or treatable if detected early. We should get our eyes tested at least every two years – or more if you have certain health conditions.
Throughout my 20s, I was almost the only one of my friends to have private health cover. I was also the ONLY one of my budgeting uni student friends who was able to go to the dentist TWICE a year with no out-of-pocket expenses with no-gap dental preferred providers. - Emma D
7
different allied health services available by telehealth.
5,712
Choice Network Dental providers to choose from.
2,633
Choice Network Optical providers to choose from.
A healthy mouth helps your whole body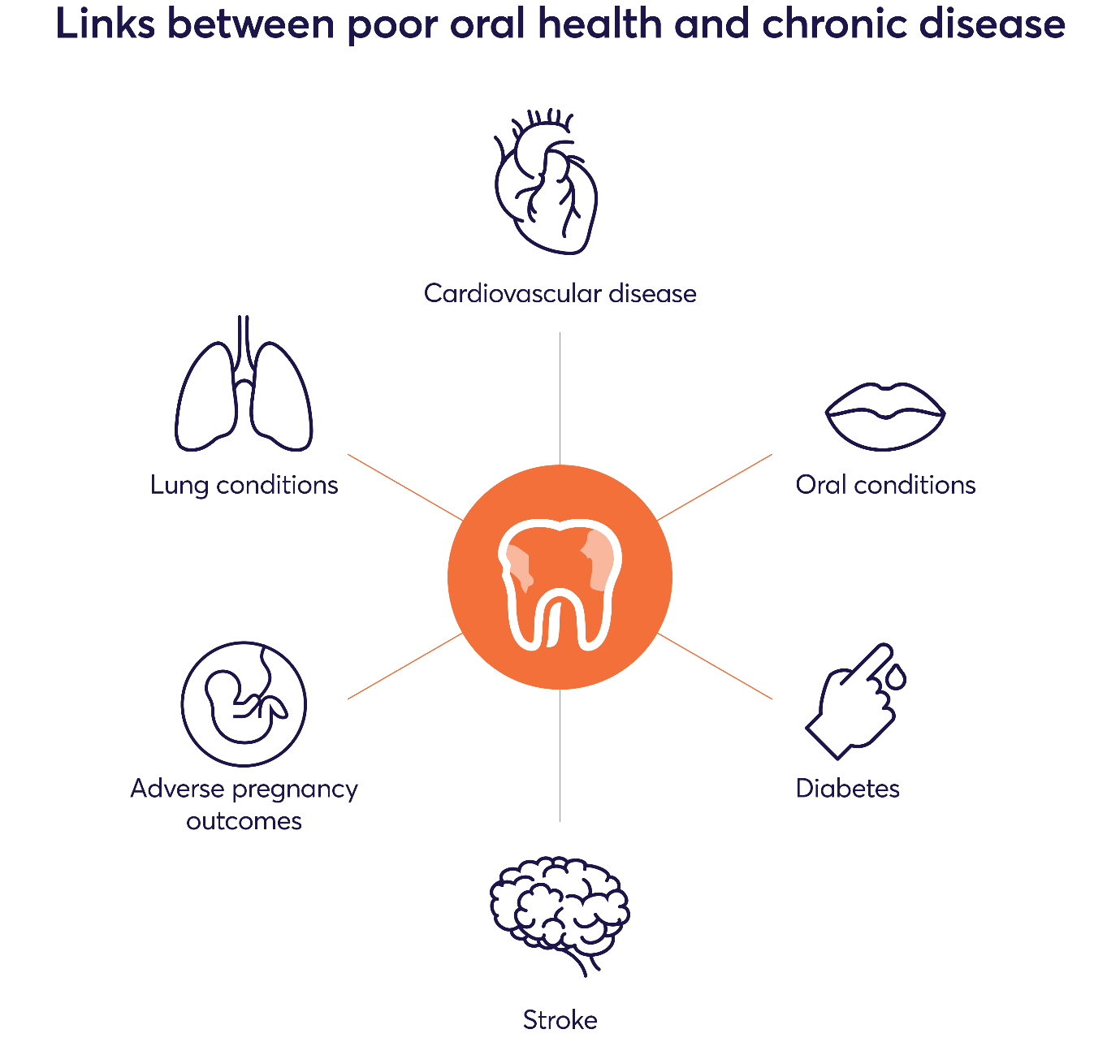 One in three people delay or avoid going to the dentist due to how much it costs. But keeping on top of dental health is worth it to keep other areas of the body healthy too. There are proven links between poor oral health and chronic conditions.

Prevention is priceless
It might not surprise you to know that prevention is better than a cure when it comes to dental health. And that starts with regular dental check-ups. Most dentists recommend a routine dental check-up every six to 12 months, but this will vary based on your own health needs.
We've teamed up with thousands of
Dental Choice Network
providers nationwide to make selected preventative dental services available to our members with Extras at no out-of-pocket cost.
Keep up your care with telehealth
Telehealth means in its simplest form, healthcare delivered at a distance. This has become particularly relevant during the COVID-19 global pandemic. The telehealth consultation usually takes place by phone or video link, so you can stay safe at home.
These services are available to our members from any provider who is set up for telehealth delivery.
Physiotherapy
Dietitian
Psychology

Speech pathology
Podiatry
Occupational therapy
If you have a usual provider, check with them if they use telehealth. Or, our provider Valion Health offers several allied health services via telehealth during the daytime and at evenings and weekends.
You don't have to be an existing patient to use telehealth, simply make a new appointment with any recognised provider who is using telehealth or digital delivery.
Treatments by telehealth are covered under selected CBHS Extras cover, up to your usual limits. Call Member Care on 1300 654 123 or email help@cbhs.com.au to find out more.
Claiming for telehealth is easy too. Most telehealth providers will use electronic claiming to claim the benefit on your behalf and you simply pay any gap as normal.
If the provider doesn't offer electronic claiming, they will ask you to pay in full for your consultation. You can then submit your claim via the CBHS app or through the Member Centre online. Claims of this type are often eligible for fast-track claiming.
TOP TIP: While telehealth GP consults are not claimable on private health insurance, we recommend our partners Instant Consult. Get access to fully qualified, Australian-registered, experienced GPs through video call, 6am-midnight (AEST) - 7 days a week.
Instant Consult is not bulk-billed, but consults are priced very reasonably compared to alternatives. They also have arrangements in place with chemists all around Australia, so the GP can consult remotely and issue a prescription by email immediately to a chemist in your local area.

If fitness could help you meet your goals
Health professionals might recommend exercise for a number of different reasons. After all, there are both physical and mental benefits to improving your fitness. If exercise is something your GP or healthcare team believes will improve or reduce a specific health or medical condition for you, then you can claim a benefit for gym membership or personal training under CBHS Extras or package cover.
Complete the Health Management Program Authorisation Form together with your healthcare professional and return to us.

A positive lifestyle change can have big impacts
Making a lifestyle edit can give you so much return when it comes to your quality of life. We can almost guarantee you that once you start, you'll wish you did it years ago. That's why we're giving you something back when it comes to making some all-important efforts towards new and healthy habits.
Your CBHS Extras or package cover will have a Health Management limit, which means that you can use that on appropriate services including
Quit smoking programs
Weight management programs
Stress management courses
To be eligible, your programs will need to have:
Clear objectives
Course outline
Goals
Expected outcomes
A weight management program will also need to be provided by a Recognised Provider, with the intention to manage or prevent a disease, injury or condition.
Call our Member Care team on 1300 654 123 or email cbhs.com.au to check if your chosen program is eligible for benefits before enrolling.

All information contained in this article is intended for general information purposes only. The information provided should not be relied upon as medical advice and does not supersede or replace a consultation with a suitably qualified healthcare professional.