Understanding elective surgery in Australia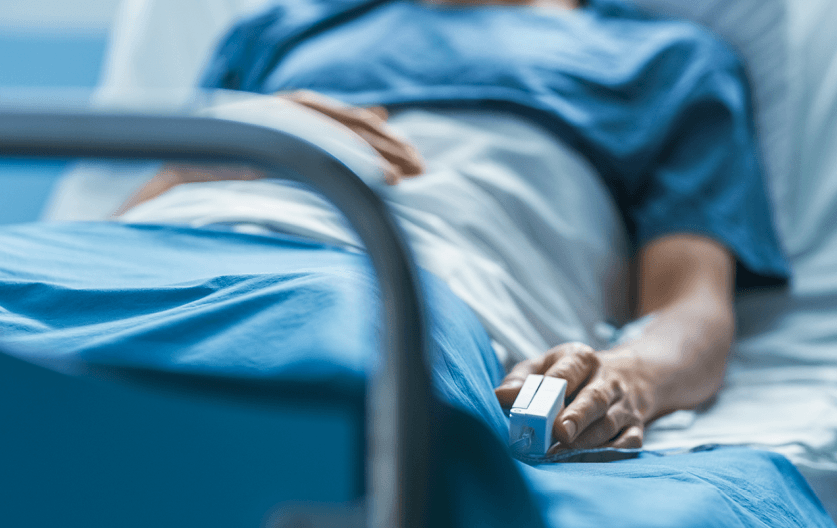 Elective surgery is a hot topic in the media right now, as it's one of the areas impacted by COVID-19. But do you really know what it means and how it actually impacts you and your family?
A definition of elective surgery
From the name, elective surgery sounds like it is optional, but this isn't the case. In Australia, elective surgery is defined by non-emergency surgeries which are medically necessary but can be delayed for at least 24 hours. To access an elective procedure, a specialist will need to refer you (private system) or place you on a waiting list (public system) after a clinical assessment determines you need it.
There are three different tiers of elective surgeries, as defined by the Australian Institute for Health and Welfare.
Category
Clinical description
Meaning
Category 1 - Urgent

Has the potential to deteriorate quickly to the point where it may become an emergency.

Procedures that are clinically indicated within 30 days1
Category 2 - Semi urgent

Causes pain, dysfunction or disability.
Unlikely to deteriorate quickly.
Unlikely to become an emergency.

Procedures that are clinically indicated within 90 days2
Category 3 - Non-urgent

Causes minimal or no pain, dysfunction or disability.
Unlikely to deteriorate quickly.
Does not have the potential to become an emergency.

Procedures that are clinically indicated within 365 days3
1 These definitions are based on the time frame in which the procedure is clinically indicated , as judged by the treating clinician. Public hospitals make every attempt to meet to these timeframes, however patients requiring emergency surgery and require a hospital bed are given clinical priority.
Table: Government of WA Department of Health
What are some examples of elective surgeries?
Elective surgeries include things like hip replacements, tonsillectomies, cataract extraction and ligament repairs.
These are different to emergency surgeries, which treat trauma (e.g. car accident injuries) or acute illness (e.g. appendicitus). Emergency surgeries cannot be delayed and are focused on saving life, organs and or limbs.
How do public and private patients fare differently when it comes to urgency?
Under the public system, patients are treated in accordance with their urgency category, but within each urgency category most patients are treated in the same order in which they were added to the waiting list.
As a private patient, once you have been seen by a specialist who has recommended surgery, you can simply book in at your chosen private hospital. You may only need to wait days or weeks. Private patients accounted for two-thirds (67%) of Australia's 2.2 million elective surgeries in 2016-17. Read more about the private patient journey from GP to operating table.
Why did elective surgeries have to be suspended under COVID-19?
Non-urgent (Category 3) elective surgery in Australia was suspended in March to free up beds and health workers in readiness for a possible influx of COVID-19 patients, and to preserve personal protective equipment (PPE) such as masks, gowns, and gloves.
Category 1 and some exceptional Category 2 elective surgeries were able to continue.
What is likely to happen as all elective surgeries resume?
At the time of publication, Australian hospitals are set to resume more elective surgeries as a bulk order of the necessary PPE has arrived. This will be a staged approach, with clinicians determining which cases are able to go ahead against the backdrop of a heightened pandemic risk.
The National Cabinet will monitor and review this decision at regular intervals, considering the number of COVID-19 cases, PPE stocks, and health system capacity.
There is likely to be a backlog in cases which will make public waiting lists even longer. It is projected that waiting lists will exceed 18 months.
CBHS will be working closely with hospitals and our members to ensure they can begin accessing services again in an appropriate timeframe.
To see the most up-to-date announcements on elective surgery resuming, we encourage you to refer to the Prime Ministers' media statements.
Sources
http://www.health.wa.gov.au/electivesurgery/docs/Elective_Surgery_Patient_Information_ENGLISH.pdf
https://ama.com.au/media/proposed-steps-resuming-elective-surgery
https://www.pm.gov.au/media/elective-surgery
https://www2.health.vic.gov.au/Api/downloadmedia/%7B9BE271B6-AC84-448F-B524-22FC4873BF8D%7D
https://www.aihw.gov.au/getmedia/d7f4d698-6e92-4afe-9b16-7a244788b073/aihw-aus-221-chapter-7-11.pdf.aspx
All information contained in this article is intended for general information purposes only. The information provided should not be relied upon as medical advice and does not supersede or replace a consultation with a suitably qualified healthcare professional.
Health and wellbeing
Programs & Support
Our health and wellbeing programs can help you live your healthiest, happiest life.
Supporting your health challenges
Guiding you to treatment and care
Helping you stay healthy and well