14 Immune-Boosting Foods to Include in Your Diet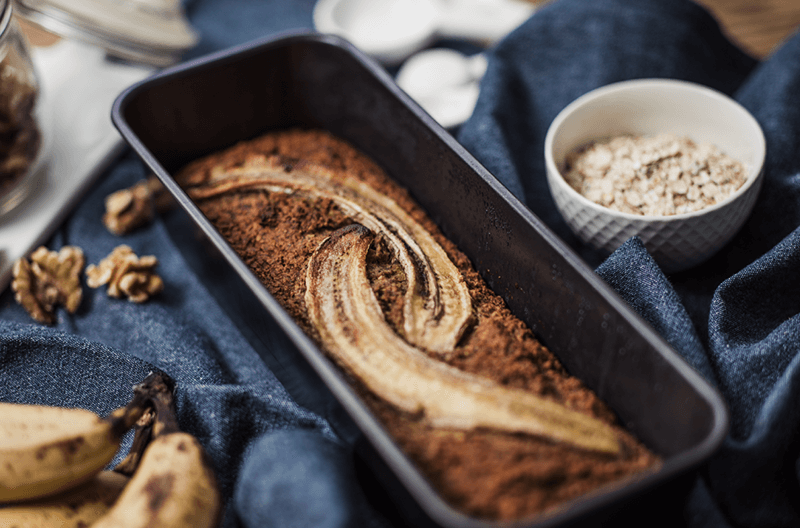 The human body is an ideal environment for many microbes to thrive, including viruses, bacteria, fungi and parasites. In order to protect itself from these harmful microbes, the body uses the immune system - which must, in turn, be kept strong.
The immune system is a network of cells, tissues and organs that work together to protect the body from infection. If it's weakened by smoking, alcohol, poor nutrition or illness, your body can become more susceptible to infection and disease. You can do things to support and enhance your immune system, which will ensure you're in good stead for fighting these nasties off.
Recurrent or chronic infections, even very minor colds, can be the result of low immune function. The body can become trapped in a repetitive cycle that makes it difficult to fight off infection and, unless you take steps to strengthen your immune system, this cycle can be difficult to break. Enhancing your immune system can be one of the most effective ways to start to feel strong and well again.
So how do you boost your immunity?
The primary way to boost your immune system is with diet. Nutrient deficiency is the most frequent cause of a depressed immune system, and numerous studies indicate that any single nutrient deficiency can profoundly impair health. Optimal immune function requires a diet that is rich in whole, natural foods, and free from saturated fats and refined sugars. Water is also key, with the recommended daily intake being around five to six large glasses per day.
If you're looking to boost your immune system or you want to keep your immune system strong, there are certain foods you should be including in your diet. These include:
Honey
Honey is a food that offers a number of health benefits, and boasts numerous antiseptic and antibiotic properties. A traditional remedy for a sore throat, indigestion or heartburn, honey has been used for medicinal purposes for thousands of years. Manuka honey is best to help rebuild your immune system.
Acai Berries
Antioxidants are hugely important for protecting your body against illness and acai berry offers 22 times more antioxidant power than blueberries! Not only does the acai berry help strengthen your immune system, it also helps prevent cellular damage. You can eat dried or powdered acai berries in cereal, add frozen berries to yoghurt or smoothies, or take the superfood simply and easily in capsule form.
Garlic
Garlic is a food so powerful it can even keep the vampires away (or so they say)! Garlic assists with boosting the immune system and contains more than 100 sulfuric compounds – which is enough to ward off bacteria and infection, and was used to help prevent gangrene in both world wars.
Lemons
They may leave a sour taste in your mouth, but lemons are rich in vitamin C, which is vital in reducing the symptoms of colds and flus. They work by detoxifying and alkalising the body, restoring it to its former health.
Spirulina
Spirulina is cyanobacterium protein that is incredibly rich in vitamins and minerals, more so than any other plant on earth. Spirulina simulates the immune system and boosts its ability to fight infection, and its powerful antioxidants protect against damaging free radicals.
Ginger
Ginger is a strong antioxidant that can be used to kill bacteria both internally and topically. It contains anti-inflammatory agents that help eliminate congestion, and contains zingibain that dissolves parasites and their eggs. Put some in a fresh orange, apple and carrot juice. It'll make a delicious juice and give your immune system an extra big boost.
Turmeric
Turmeric is great for your health and can also give your immune system a big boost. It contains curcumin - a powerful antioxidant - which protects against damage caused by free radicals. Consuming turmeric regularly can help to reduce your chance of illness such as the common cold, with some studies suggesting it can also help to reduce your risk of contracting more serious diseases such as cancer.
Papaya
Once described as the 'fruit of the angels' by Christopher Columbus, papaya is rich in antioxidants such as carotene, vitamin C and flavonoids, B vitamins, folate, potassium and magnesium. This powerful range of nutrients helps to promote the health of the cardiovascular system, and the high dosage of vitamins C and A offers great immune support.
Camu Camu
This Amazonian fruit contains an extraordinary amount of vitamin C, an essential part of the immune system. Included in your smoothies, yoghurt or cooking, camu camu can fight the effect of free radicals and keep you in great health.
Black Elderberry
Black elderberry can be consumed when you find yourself at risk of illness, but traditionally black elderberry is used to treat cold and flu symptoms once they've arrived. Containing the extract sambucol, it is suggested that black elderberry can shorten the duration of flu by about 3 days.
Fermented Foods
Fermenting is a term used to describe the practice of pickling, brewing and culturing foods such as chocolate, wine, cheese and cabbage. The process creates probiotics and good bacteria, and means the food is great for aiding digestion. Probiotic foods, such as kefir, kimchee, miso, and yoghurt are fantastic at boosting the immune system by increasing antibodies that fight infectious disease.
Bone Broth
Bone broth can be made by boiling the bones of healthy animals together with vegetables, herbs and spices. Bone broth promotes good gut health, assists with the prevention and treatment of colds and flus, soothes aches and pains and improves general wellbeing.
Mushrooms
Mushrooms are an excellent way to boost the immune system, especially such varieties as shiitake, reishi and corydalis. They work by increasing white blood cells, adrenal health and energy. In addition, mushrooms are highly versatile when it comes to cooking, making them easy to consume.
Apple Cider Vinegar
Apple cider vinegar increases enzymes in the body which helps to break down food. This leads to better absorption of nutrients that decrease bad bacteria in the gut and alkalise the body. Mixed with garlic, it will also break down excess mucus in the throat and help with sinus infections.
For some yummy recipes that will help you to get these great immune-boosting foods into your diet, visit TheHealthyChef.com.
Health and wellbeing
Programs & Support
Our health and wellbeing programs can help you live your healthiest, happiest life.
Supporting your health challenges
Guiding you to treatment and care
Helping you stay healthy and well